02

03 04 05 15 16 19 20 21 22 23 24 25 26 27 28 31 32 33 34
Every good tea drinker needs a good tea tray, right? Except that my tea tray was a non-descript red wood color. Not red wood as in beautifully finished wood from the great Redwood Forests. No, my friend. This red wood didn't deserve such distinction. It was an oddly colored wood stain that matches no wood I have ever laid eyes on. The tray was sturdy, but the color had to go. I stared at that silly wood tray for months before I knew what I wanted to do with it. I guess I just didn't have my creative muse with me. But help was on the way. If you look very closely at the upper left hand corner of the next picture you will see a tiny little cream colored thing that looks remarkably like a dead moth. But no, friends. It is my creative muse. It is the lego head of Jar Jar Binks, left in my work space by my sons -- to help me think more clearly, no doubt. Because everyone knows that it is easier to be creative with a bodiless Jar Jar watching you.
It must have helped, because I actually like my tea tray now.
If you happen to have an odd red wood tray laying around, Jar Jar Binks (or at least his head) and I are here to help you out!
All you need is an ugly but functional tea tray, a little sand paper, spray paint, spray polyurethane, mod podge and a printer.
First, lightly buff the tray with a fine sand paper. You don't have to go nuts with this. You just want to knock the shine off so the paint will stick. Wipe the tray down to remove any dust from sanding and allow to dry.
Next, spray your tray. I chose white because I wanted to just print out and glue down my decals using regular printer paper because I'm not cool enough to own a Silhouette I'm frugal like that. Sadly, I forgot to take a picture of the white tray before I began adding the decals. You will just have to visualize. For the best results, use several light coats, allowing it to dry between each coat (rather than one or two heavy coats).
Once your tray is completely dry (I left mine overnight) it is time for the decals. I printed mine up from the wonderful folks over at
The Graphics Fairy
. They have tons of free printables to choose from. I used parts from several different French Typography graphics. I just printed the graphics up on regular paper and cut what I wanted.
After you print your graphics, carefully cut around them (to avoid the hard edges of printer paper) and decide on your arrangement. Here was the one I came up with:
Use a small paint brush to apply Mod Podge to the tray. Carefully place the paper decal on the wet Mod Podge and smooth out any bubbles. The paper can tear easily and the ink can smear if it is over-handled, so use a tender hand. Once the decals are in place, cover with a coat or two of Mod Podge over the whole bottom of the tray.
.
Because I happen to like details that I know no one will ever notice, I covered the whole bottom of the tray with antique store advertisements using the same technique I used with the French decals. Some of the people in my family like this side of the tray best. Silly people.
When the Mod Podge is completely dry, spray with several coats of polyurethane. This will protect your tray from those inevitable tea spills and keep you happy. Plan your next tea party while you allow the polyurethane to dry.
Ta Da! All Done. Now whip out your English teapot to serve tea on your French tray and congratulate yourself on being international. Or something.
Have a great day!
Angela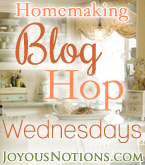 Labels: tutorials

35 36 37 38