02

03 04 05 15 16 19 20 21 22 23 24 25 26 27 28 31 32 33 34
Did you grow up reading Peter Rabbit? I did. Did you know that Peter Rabbit was also published in the United States by another company? And that there are more Peter Rabbit stories? Yeah, me either.
So how, exactly, did we end up with a Peter Rabbit series in the United States, you ask? Well, I wondered that, too. I had never heard of it. It turns out that a certain British publisher did not copyright The Tale of Peter Rabbit when it was published in America, so it was pretty much fair game here. Henry Altemus & Co. published an edition here, and later added more stories to the Peter Rabbit line. Eventually they went out of print, but now Kinder Cottage Publishing has revived them. So if you never could get enough of Peter Rabbit, don't worry. There are more.
These were such sweet little books that I felt the need for a tea party. Pickle-Mickle, our 3 year old daughter, really got into this. She dressed up with bunny ears (left-over from Easter and in her absolute favorite color -- blue) and a blue dress while I made the tea and cookies. Then we rounded up May-May, my teenage daughter, to read the books while I took pictures. (Don't look at me like that. Have you ever tried to take pictures while reading an exciting story and balancing a tea cup? I delegated. But don't worry, these are the kind of books that get read over and over. She's getting lots of mommy-time with them.)
If you haven't heard of Peter Rabbit, you don't know what you're missing. These were written before Disney and Hollywood highjacked all the reading material designed for young kids. These stories harken back to a more innocent time when kids still knew how to play outside with toys made out of sticks and handkerchiefs.
These are lovely little hard back books with original artwork. The Tale of Peter Rabbit is just like an older version of the one you may already know and love. The artwork is from the original printing plates. I enjoyed comparing this edition to the one I already own from another publisher. It was like getting a glimpse back in time to the rivalry of two countries.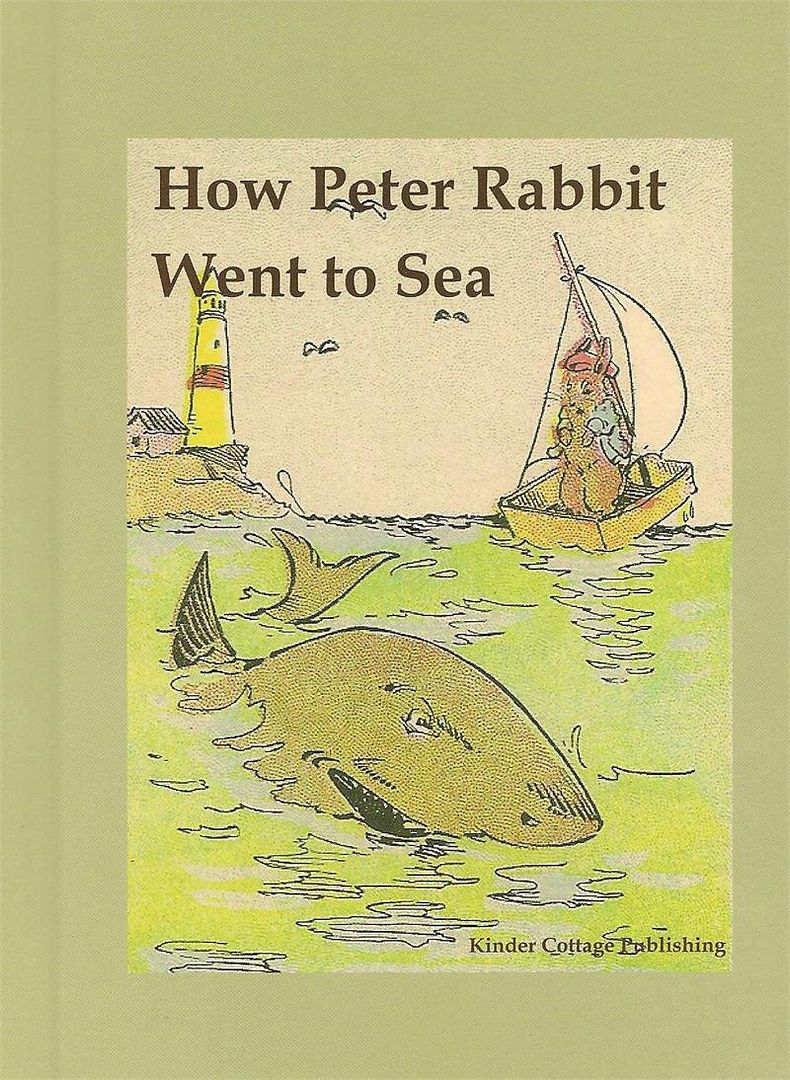 How Peter Rabbit Went to Sea was a new one for me. As I said before, I did not know that anyone had written a full series of Peter Rabbit books. This story was a sweet and fun tale of how mischievous little Peter Rabbit disobeys his mother and gets himself into a heap of adventurous trouble, and how it all turns out okay in the end.
These are stories about the antics of Peter and the trouble he causes himself. They manage to be obvious enough that even a young child knows he shouldn't do what he is about to do, but they are not preachy or over the top. They allow the child to anticipate the consequences, rather than trying to spell it out. In so doing, they remain fun and entertaining with a subtle message that the child internalizes on her own. Lovely!
These books are geared toward children ages 3-9, but I secretly enjoy them myself. I try to make it a practice to stock my library with storybooks I actually like, since I will be reading them over and over and over again. These books definitely fit the bill. In fact, I hope to get the rest of the series as part of Pickle-Mickle's school curriculum for next year, because a pre-schooler's curriculum isn't complete without good story books to read aloud. It's my favorite part of school.
You can buy The Tale of Peter Rabbit and How Peter Rabbit Went to Sea or any of the other Peter Rabbit titles from Kinder Cottage Publishing for $4.00 each or $30.00 for the entire set of 10 books. That's a great price for high quality hard cover books.
You can read more Kinder Cottage Publishing reviews, including the other titles in the Peter Rabbit series by clicking below:

Have a great day!
Angela




Never miss another post! Follow Gallimaufry Grove in the sidebar!

Labels: reviews

35 36 37 38